Pandemic Causing Profound Shifts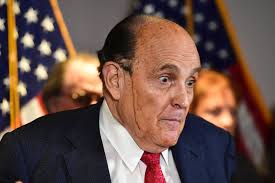 New Yorker's are leaving the city faster than Giuliani's hair dye. The pandemic's effect of working from home will likely become a permanent shift in how people work and live. Outlier counties like Westchester are seeing booms in price and transaction volume. According to HGAR, a single-family home in Westchester is now worth $720,000, a 9.6% increase over the previous 12 months. In October alone, new listings were up 32.8% and closed sales were up 56.7%.
The NY Post reported that New Yorkers filed more than 295,000 change of address requests from March 1 through October 31 – but the total number of people leaving is likely much higher. Businesses are moving as well. Rumors are swirling that Goldman Sachs is exploring South Florida for important asset divisions. Paul Singer's $41 BB Elliott Management Corp announced plans to move its headquarters to West Palm Beach from Midtown Manhattan. Blackstone Group Inc. is opening offices in Miami. Companies across industries are exploring tax friendly states to settle.
People are realizing that the old models of living and working do not apply anymore, and maybe never really did. The pandemic is causing profound local and national demographic shifts. Pandemic buyers are focused on homes that include working spaces, access to green space and strong WIFI signals.
The traditional watermark events that prompted moving (i.e. births, deaths, marriage, divorce, and work) are taking a backseat to survival. We are all making decisions that are the best for our health and our families. If you are contemplating your next move and need assistance … AskHollingsworth.
Photo Source: thesun.co.uk