Joe Biden's Housing Plans for America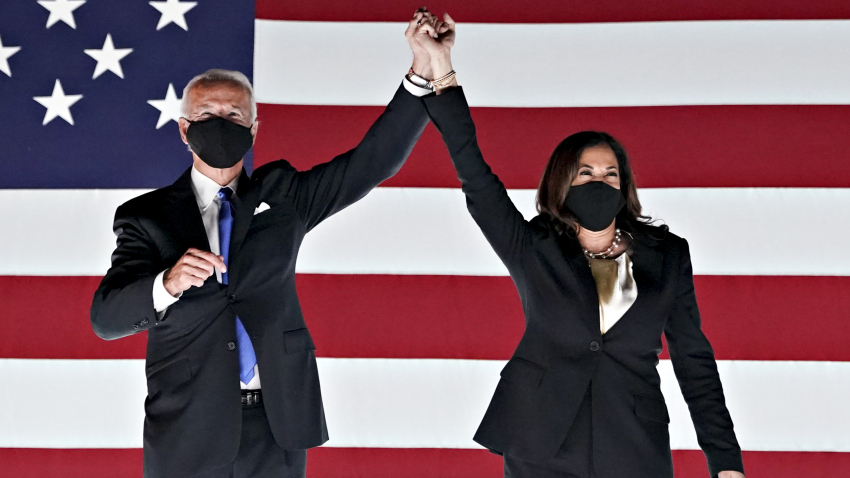 Joe Biden will be the 46th president of the United States of America and Kamala Harris will be the next Vice President. As an American, it is now your job to hold your president accountable for his campaign promises. Here is a summary of Biden's ambitious promises on Housing.
1.Protect homeowners and renters from abusive lenders and landlords through a new Homeowner and Renter Bill of Rights.
2.Protect tenants from eviction.
3.Eliminate local and state housing regulations that perpetuate discrimination.
4.Hold financial institutions accountable for discriminatory practices in the housing market.
5.Strengthen and expand the Community Reinvestment Act to ensure that our nation's bank and non-bank financial services institutions are serving all communities.
6.Roll back Trump Administration policies gutting fair lending and fair housing protections for homeowners.
7.Restore the federal government's power to enforce settlements against discriminatory lenders.
8.Tackle racial bias that leads to homes in communities of color being assessed by appraisers below their fair value.
9.PROVIDE FINANCIAL ASSISTANCE TO HELP HARD-WORKING AMERICANS BUY OR RENT QUALITY HOUSING
10.Help families buy their first homes and build wealth by creating a new refundable, advanceable tax credit of up to $15,000.
11.Provide Section 8 housing vouchers to every eligible family so that no one has to pay more than 30% of their income for rental housing.
12.Create a new renter's tax credit to help more low-income families.
13.Expand housing benefits for first-responders, public school educators, and other public and national service workers who commit to living in persistently impoverished communities or who work in neighborhoods with low affordable housing stock.
14.Create the Public Credit Reporting Agency.
15.Establish a $100 billion Affordable Housing Fund to construct and upgrade affordable housing.
16.Provide tax incentives for the construction of more affordable housing in communities that need it most.
17.Invest in community development.
18.Eliminate local and state housing regulations that limit affordable housing options and contribute to urban sprawl.
19.Ensure minority-owned businesses benefit from investment in housing construction and repair.
20.Ensure rural communities have access to affordable and accessible homes.
21.Expand funding for mission-driven, community-based financial institutions that invest in building new housing in underserved areas.
22.Drive additional capital into low-income communities to spur the development of low-income housing.
23.Enforce a comprehensive and standardized tenant Bill of Rights for all military families, and as advocates have rightly demanded, ensure U.S. Department of Defense senior leadership enforces compliance.
24.Establish a public-facing document outlining expectations of quality and consequences for all housing providers and, when necessary, terminate long-term leases held by private companies.
25.Develop a national strategy for making housing a right for all.
26.Provide emergency funding designed to tackle the homelessness crisis.
27.Reform federal housing programs to ensure they take a "housing first" approach to ending homelessness.
28.Reduce homelessness among veterans.
29.Protect LGBTQ individuals.
30.Expand access to supportive housing and services for individuals with disabilities and the elderly.
31.Set a national goal of ensuring 100% of formerly incarcerated individuals have housing upon reentry.
32.Biden will bring federal agencies together to create a comprehensive housing grant program tailored to survivors of domestic and sexual violence.
33.Expand access to housing assistance.
34.Protect survivors from housing discrimination.
The full plan with details can be found on Joe Biden's website below. If you need assistance in our area…AskHollingsworth.