Westchester Prices Up, Volume Down in May 2020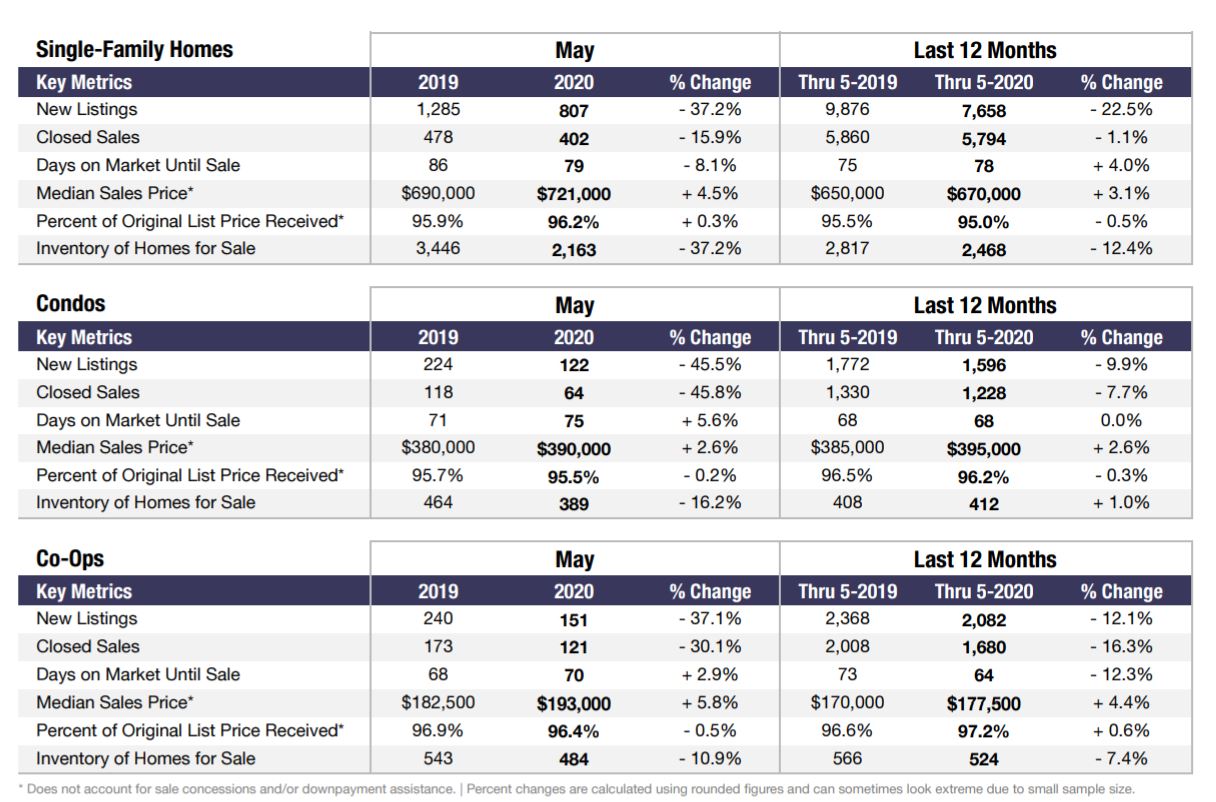 Westchester prices have continued to increase, despite the Covid-19 pandemic. The median single family home price in May was $670,000, up 3.1% over the previous 12 months; median condo was $395,000, up 2.6%, and the median coop was $177,500, up 4.4%.
New single family listings dropped 22.5%, suggesting home owners had to wait to sell their homes. Pent-up inventory may arrive late in the Summer or Fall markets. As a result, single family inventory dropped 12.5%, explaining why prices rose.
Many New York City residents have begun an exodus to Connecticut, New Jersey and the Hudson Valley in response to the pandemic and subsequent stay at home orders. As each state region opens for Phase2 real estate activity, they are seeing a housing boom. The three month lock-down which reduced volume in the first half of the year, may rebound for the second half. Local economists are optimistic if the trends continue.
Health experts have been vocal about maintaining strict social distancing and PPE protocols to prevent a renewed surge of viral cases. If New Yorkers continue to take the necessary precautions, 2020 will look like a banner year for the Westchester housing market.
Image Source: hgar.com