Freddie Mac Now Offers 3% Down Loans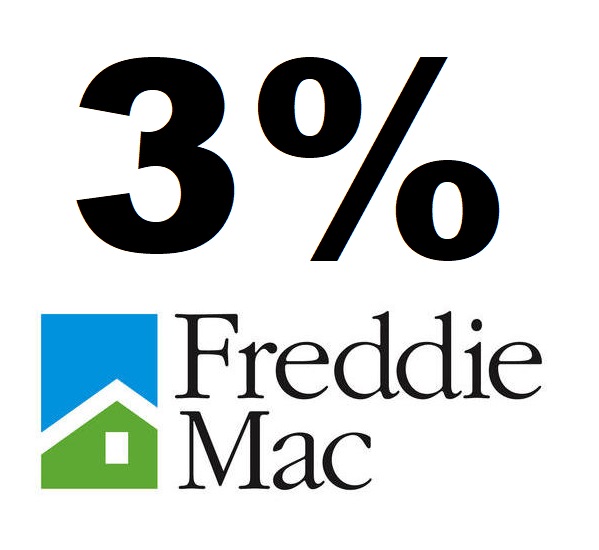 Freddie Mac's HomeOne is a new loan program offering 3% down payment options to home buyers without income or geographic restrictions. HomeOne will offer loans for conforming fixed-rate mortgages secured by single family primary residences. One of the borrowers must be a first-time home buyer. Buyers must also take a Freddie Mac course. Borrowers can get HomeOne loans for single family homes, condos or townhomes.
The Federal Housing Authority (FHA) has been offering 3.5% down loans for some time now and HomeOne is now offering a new alternative. Application start July 29, 2018. If you need assistance applying…AskHollingsworth.