Graduate to Homeownership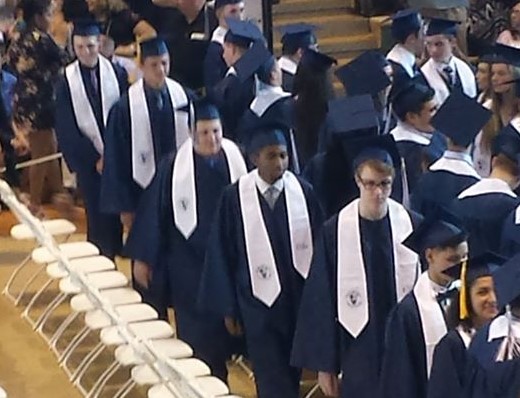 Congrats to all the college graduates this year! I wish you a successful job hunt. I wish you a great place to live (that doesn't involve your parents.) In fact, rather than wishing you a great place to live, I will let you in on a program from New York State to help you get it. It's called the Graduate to Homeownership Program. You get low extra low rates, down payment assistance and resources for your new swag pad.
Maybe the best part of the program is the Down Payment Assistance Loans (DPAL) you get. Haven't saved enough yet you say? No problem. DPAL gives you a max loan amount: 3% of the purchase price (up to $15,000) or $3,000, whichever is highest, 0% interest, no monthly payments, forgiven after 10 years. Whaaaa?!?! You only make a minimum cash contribution of 1% of the value of the property (3% for cooperatives and 3- and 4-family properties).
SONYMA (the State of New York Mortgage Agency) administers the program in the Hudson Valley towns of Kingston, Middletown, New Rochelle and Peekskill, as well as other towns in the state.
Eligible graduates must be first time home buyers who received an associate, bachelors, masters or doctoral degree with 48 months from an academic program recognized by the US Education Department. You must have good credit and stable employment. You must occupy the home as your primary residence. Westchester limits income for participation to $144,360 for up to two people.
So get out of your parents house and get into your own place. Aren't you tired to your mom's side eye? How many times are you going to sneak your boo into the house? Apply for the program here, and trick out your own home. If you need help finding a place…AskHollingsworth.