Cost vs Value Report for 2019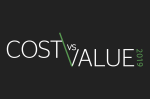 Should you re-do the kitchen? How much more will the house be worth when you finish the basement? Which renovation projects give you the best return on investment (ROI)? I hear these questions all the time. Every year Remodeling Magazine publishes a Cost vs Value report. It describes how much payback you will get on each remodel project that you complete.
If you are budget conscious, and are looking to spend renovation dollars, choose wisely. Very few project will see dollar for dollar back after the sale. Some projects are more valuable for resale than others. Hire license professionals and vet them carefully. Forget the numbers you see of television. These are the real numbers for the New York area and they are changing. Which projects give you back the best bang for your buc? Here they are.
In New York, the top five projects with the greatest ROI in the report are:
Garage Door (96.5 ROI)
Average Cost: $4,037
Average Resale Value: $3,894
Grand Entrance

(

94.6 ROI)
Average Cost: $2,213
Average Resale Value: $1,454
Siding Replacement

(

90.6 ROI)
Average Cost: $20,342
Average Resale Value: $19,258
Window Replacement

(

80.8%ROI)
Average Cost: $23,830
Average Resale Value: $19,258
Manufactured Stone Veneer

(

80.9% ROI)
Average Cost: $9,923
Average Resale Value: $8,032
The projects with LOWEST ROI were:
Bathroom Addition (51.9%)

Major Kitchen Remodel (51.0%)

Backyard Patio (53.8%)

Bath Remodel (54.4%)

Master Suite Addition (61.3%)
Clearly some of these projects are worthwhile and needed projects to enjoy your home or to entice willing buyers. However they don't yield as much back as we hoped for. If you need as copy of the full report…AskHollingsworth.
Image Source: https://www.remodeling.hw.net