Co-op Transparency is Law in Westchester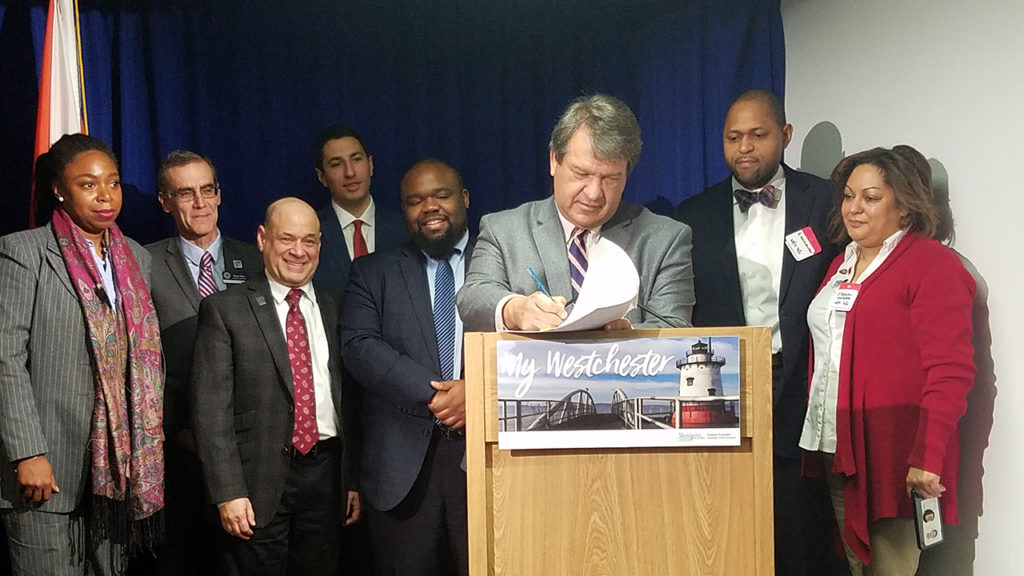 Westchester County Executive George Latimer signs the new Co-Op Transparency Law. Under the new law, cooperative boards will have 15 days to notify buyers whether or not their applications for purchase are complete. Once an application is deemed complete, boards will have 60 days to accept or reject the application. If an application is rejected, the co-op board must send a notice of the rejection to the county's Human Rights Commission (914) 995-7710, which has the power to investigate instances of discrimination under the county's Fair Housing Law.
Co-op boards are NOT required to disclose the reason for the rejection of a cooperative purchasers' application. Realtors like Rey Hollingsworth Falu lobbied the Westchester legislature to pass the law and are pleased to see it signed into law. Bill co-sponsors Christopher A. Johnson (D-Yonkers) and Catherine Borgia, (D-Cortlandt, Croton on Hudson, Ossining, Briarcliff Manor, Peekskill) also believe the law will improve the cooperative sales process.
If your coop application has been denied you, your attorney or your realtor can contact the Westchester Human Rights Commission (914) 995-7710 and file report. If you need assistance…AskHollingsworth.
Imag Source: Real Estate in Depth